USCGC Munro, Interceptor In South China Sea
September 3, 2023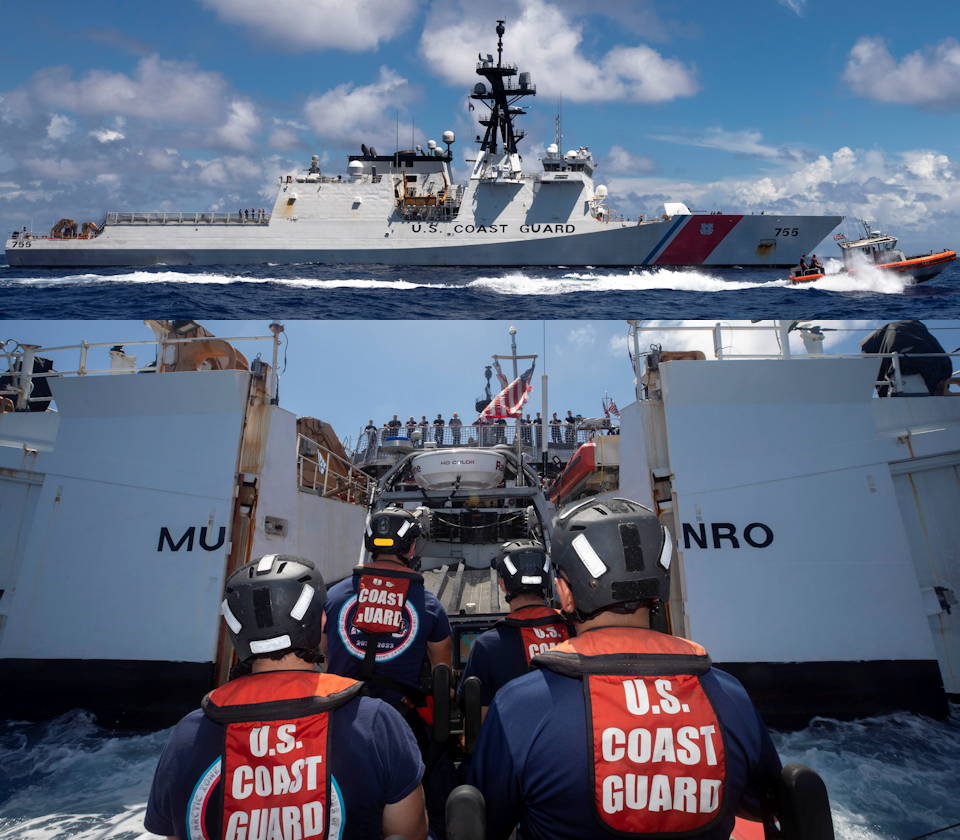 August 22, 2023 - U.S. Coast Guard Cutter Munro (WMSL 755) conducts routine small-boat training with its Long Range Interceptor Cutter Boat in the South China Sea with the bottom scene showing the Interceptor crew preparing to make a stern recovery into the Munro's "notch". Munro is deployed to the Indo-Pacific to advance relationships with ally and partner nations to build a more stable, free, open, and resilient region with unrestricted, lawful access to the maritime commons.
Image created by USA Patriotism! from U.S. Navy photos by Chief Petty Officer Brett Cote.
U.S. Coast Guard Gifts | U.S. Coast Guard | U.S. Department of Homeland Security
Americans | I Am An American! | We The People | America's Destiny | Give Thanks | Love and Pride of USA | National Will
God and Country | One Nation Under God | America's Symbol | Old Glory | Hooray USA! | America, My Home!
Our Valiant Troops | I Am The One | Answering The Call | Brave Young | Brave Blue | Our Heroes, America's Best
Veterans | Citizens Like Us | Vietnam War Veterans | Spouses Serve Too
Honoring The Fallen | Don't Weep For Me | Remember The Fallen | Tears For Your Fallen | Our Wounded