Astronauts Exit ISS For Spacewalk
May 21, 2023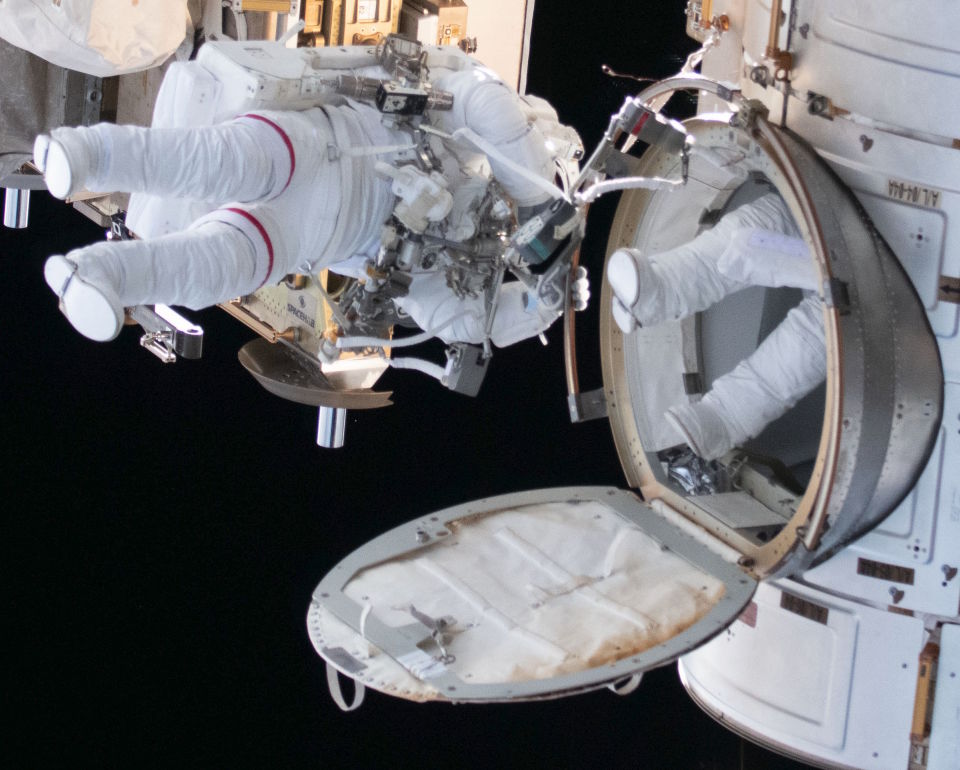 April 28, 2023 - NASA astronaut Stephen Bowen and United Arab Emirates astronaut Sultan Alneyadi (partially obscured) in their spacesuits, exiting the International Space Station's Quest airlock and beginning a spacewalk.
The duo spent seven hours and one minute in the vacuum of space routing cables and installing insulation, readying the orbital outpost for its next set of roll-out solar arrays due to be installed after their delivery on the next SpaceX Dragon cargo mission.
Image created by USA Patriotism! from NASA courtesy photo.
Americans | I Am An American! | We The People | America's Destiny | Give Thanks | Love and Pride of USA | National Will
God and Country | One Nation Under God | America's Symbol | Old Glory | Hooray USA! | America, My Home!
Our Valiant Troops | I Am The One | Answering The Call | Brave Young | Brave Blue | Our Heroes, America's Best
Veterans | Citizens Like Us | Vietnam War Veterans | Spouses Serve Too
Honoring The Fallen | Don't Weep For Me | Remember The Fallen | Tears For Your Fallen | Our Wounded