USSF 2023 John Levitow Award Recipient
May 19, 2023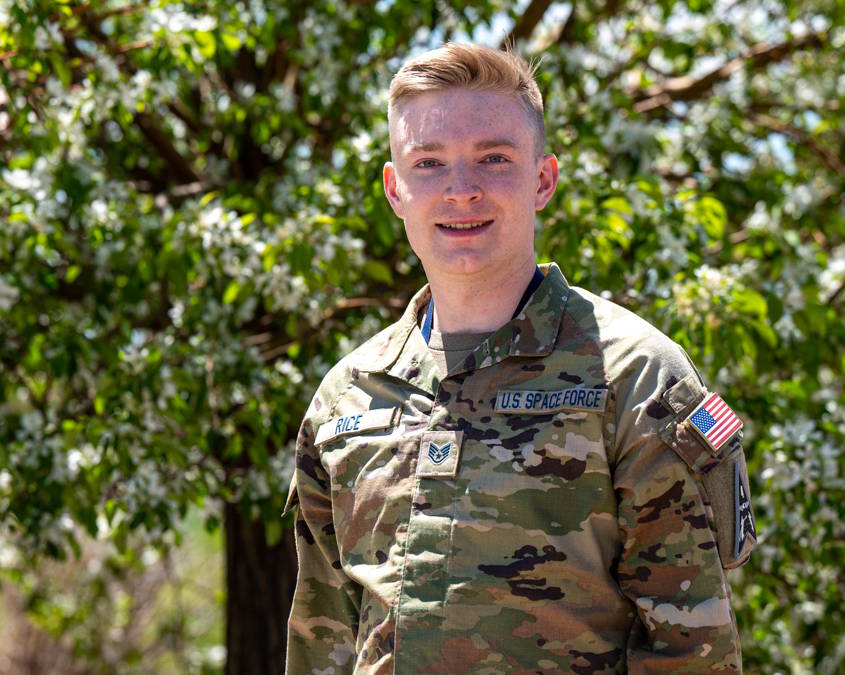 May 9, 2023 - U.S. Space Force Sgt. Andrew Rice, NCOIC of Current Operations with the 2d Space Warning squadron, is the recipient of the John Levitow award out of Airman Leadership School class 23-D Buckley Space Force Base, Colorado.
The John Levitow award is currently the highest honor presented to a graduate of Air Force Enlisted Professional Military Education. To be eligible for this award, a graduate must rank in the top 1% of their class.
Image created by USA Patriotism! from U.S. Space Force photo by Airman 1st Class Shaun Combs.
U.S. Space Force | U.S. Department of Defense
Americans | I Am An American! | We The People | America's Destiny | Give Thanks | Love and Pride of USA | National Will
God and Country | One Nation Under God | America's Symbol | Old Glory | Hooray USA! | America, My Home!
Our Valiant Troops | I Am The One | Answering The Call | Brave Young | Brave Blue | Our Heroes, America's Best
Veterans | Citizens Like Us | Vietnam War Veterans | Spouses Serve Too
Honoring The Fallen | Don't Weep For Me | Remember The Fallen | Tears For Your Fallen | Our Wounded