Soldiers Conduct Urban Attack
June 24, 2022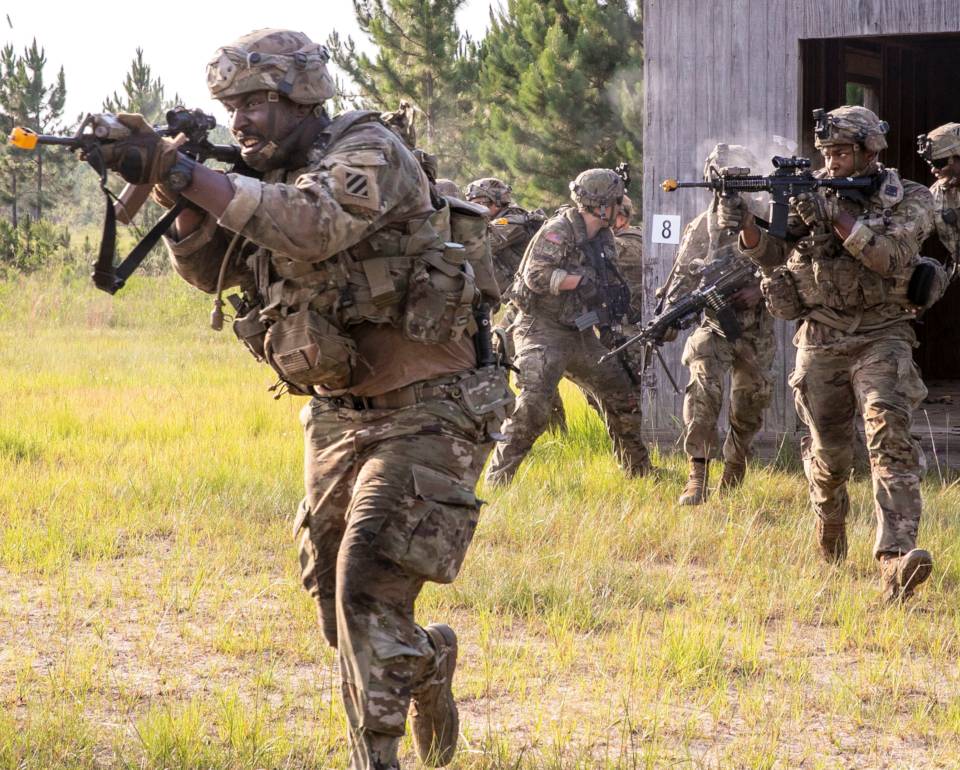 June 21, 2022 - Georgia Army National Guard Infantrymen with the Lawrenceville-based Alpha Company, 1st Battalion, 121st Infantry Regiment, conduct urban attack training during Exportable Combat Training Capabilities (XCTC) Exercise at Fort Stewart, Georgia. The XCTC exercise includes approximately 4,400 brigade personnel throughout Georgia.
XCTC is the U.S. Army National Guard's program of record that enables brigade combat teams to achieve the trained Platoon readiness necessary to deploy, fight, and win battles throughout the world.
Image created by USA Patriotism! from U.S. Army Sgt. Tori Miller.
U.S. Army Gifts | U.S. Army | Army National Guard | U.S. Army Reserve | U.S. Department of Defense
Americans | We The People | America's Destiny | Give Thanks | Love and Pride of USA | National Will
God and Country | One Nation Under God | America's Symbol | Old Glory | Hooray USA! | America, My Home!