USCG Crew Offloads $99+ Million Illegal Drugs
June 20, 2022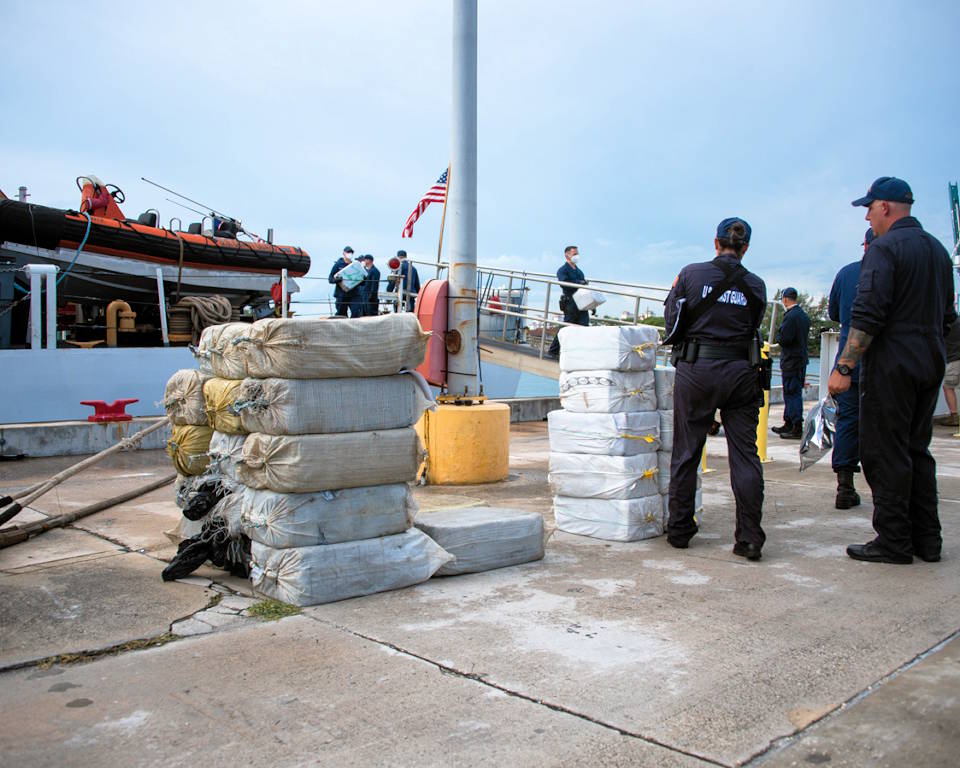 June 17, 2022 - U.S. Coast Guard Cutter Thetis' (WMEC 910) crew offloads more than $99 million in illegal narcotics at Coast Guard Base Miami Beach, Florida. (Image created by USA Patriotism! from U.S. Coast Guard photo by Petty Officer 3rd Class Vincent Moreno.)The Cutter Thetis, a 270-foot famous-class medium endurance cutter patrols the Caribbean Sea and the Gulf of Mexico, performing counter-drug operations, migrant interdiction operations, search and rescue, and fisheries enforcement.
U.S. Coast Guard Gifts | U.S. Coast Guard | U.S. Department of Homeland Security
Americans | We The People | America's Destiny | Give Thanks | Love and Pride of USA | National Will
God and Country | One Nation Under God | America's Symbol | Old Glory | Hooray USA! | America, My Home!