2021 Vets For Vets Show
February 1, 2022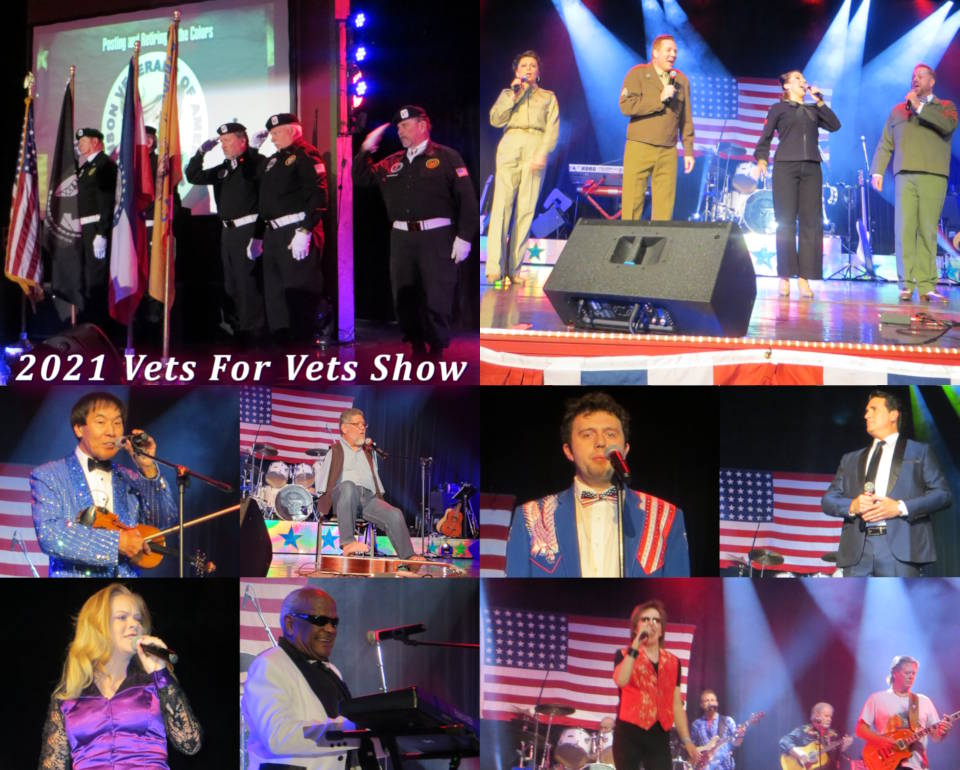 Larger Image
Scenes of the nonprofit Branson Veterans Task Force's 2021 Vets For Vets Show during the Branson, Missouri Veterans Week in November 2021. The annual show is free to military veterans, active troops, and spouses. BVTF also provides a variety of other free events along with its Veterans Village that provides military veterans a place to visit with each other, eat lunch, and enjoy free entertainment.
Image and Photos by USA Patriotism!
Branson, Missouri
Photos, Videos, and More at Branson | In The Heart Of America | Branson IMAX Military Film Festival | Explore Branson
Americans | We The People | America's Destiny | Give Thanks | Love and Pride of USA | National Will
God and Country | One Nation Under God | America's Symbol | Old Glory | Hooray USA! | America, My Home!
Our Valiant Troops | I Am The One | Answering The Call | Brave Young | Brave Blue | Our Heroes, America's Best
Veterans | Citizens Like Us | Vietnam War Veterans
Honoring The Fallen | Don't Weep For Me | Remember The Fallen | Tears For Your Fallen | Our Wounded