Porcelain Basin In Norris Geyser
April 12, 2021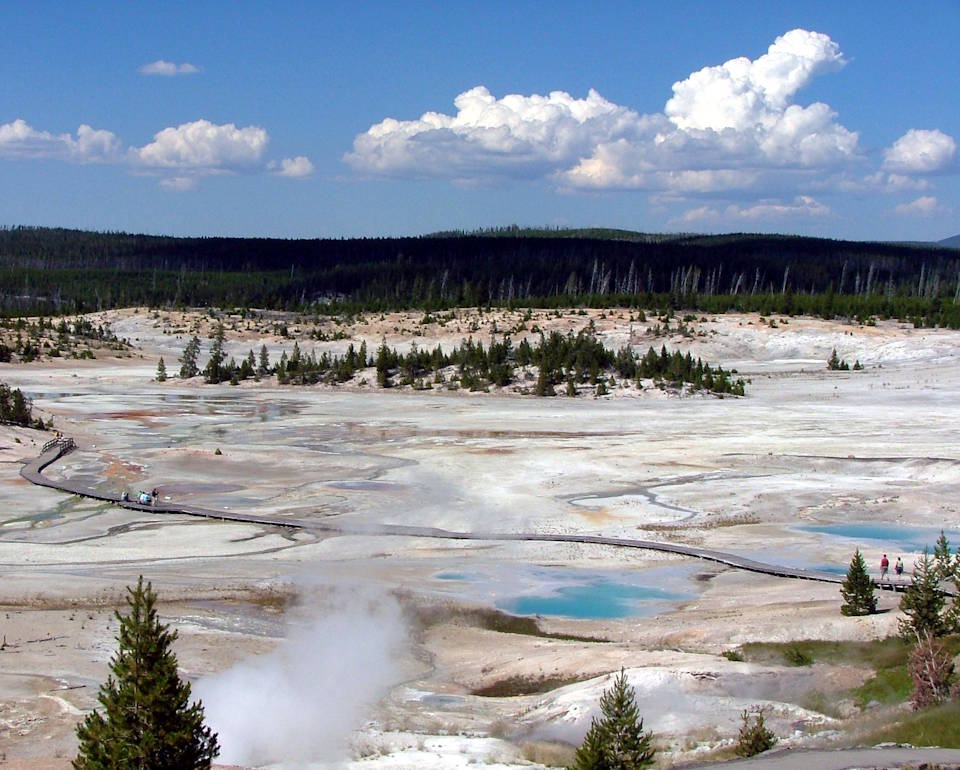 Larger Image
A scenic view of the Porcelain Basin in the Norris Geyser Basin area, the hottest geyser basin in the Yellowstone National Park. The milky color of the mineral deposited here inspired the naming of Porcelain Basin. The mineral, siliceous sinter, is brought to the surface by hot water and forms a "sheet" over this flat area as the water flows across the ground and the mineral settles out.
A number of geysers and other features here have been born suddenly in small hydrothermal explosions. Some features are ephemeral, their activity lasting a few hours, days, or weeks.
On March 1, 1872, Yellowstone became the first national park for all to enjoy the unique hydrothermal and geologic wonders. People from around the world have been drawn to Yellowstone to witness these wonders for themselves. Now, millions of people come to Yellowstone each year to make lifelong memories of watching erupting geysers, roaming wildlife, and the artistry of thermophiles.
Photo by USA Patriotism!
More U.S. National Parks Photos | U.S. National Park Service