Mount Rushmore Up Close
December 2, 2020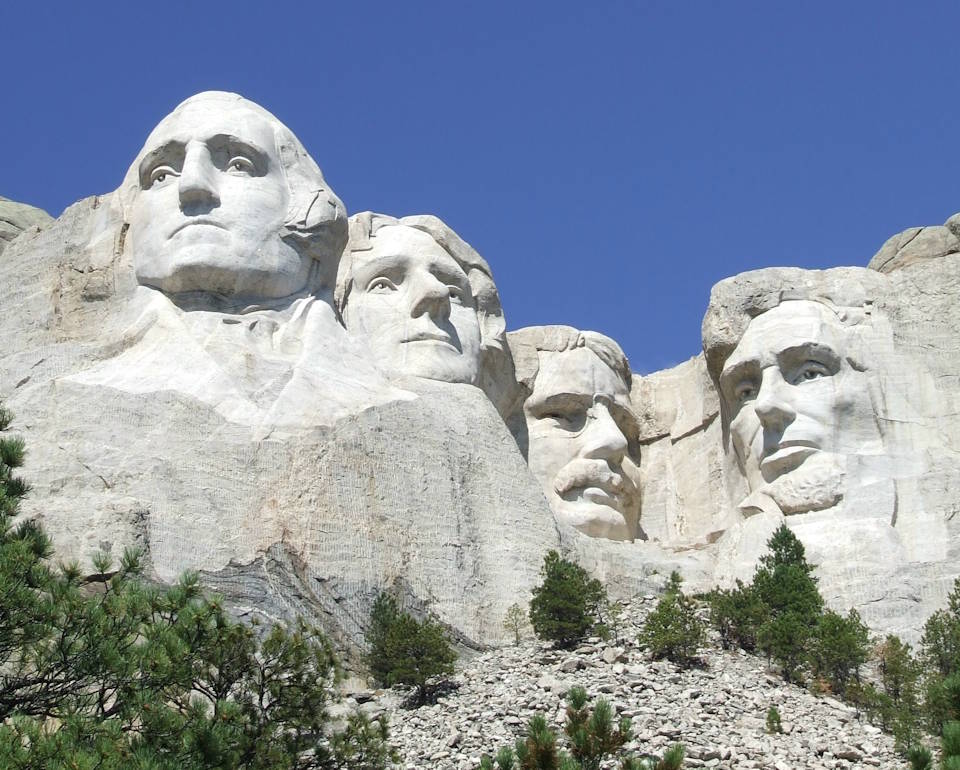 Larger Image
A close-up view of Mount Rushmore with the majestic figures of George Washington, Thomas Jefferson, Theodore Roosevelt and Abraham Lincoln. Mount Rushmore, surrounded by the beauty of the Black Hills of South Dakota, represents the story of the birth, growth, development and preservation of our beloved USA.
Mount Rushmore brings nearly three million visitors each year face to face with the rich heritage that we all share.
Image created by USA Patriotism! from U.S. National Park Service photo.
Mount Rushmore National Memorial | More U.S. National Parks Photos | U.S. National Park Service