Marines Extreme Mountain Training
October 18, 2020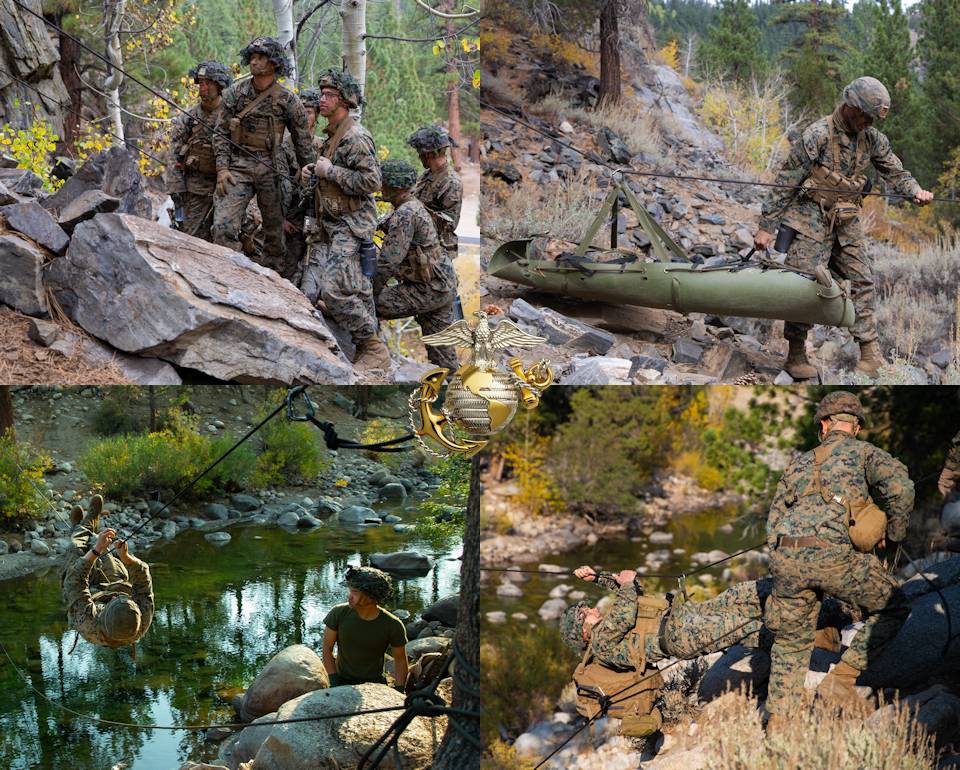 Larger Image
October 2020 - U.S. Marines with Easy Company, 2nd Marine Regiment, 2nd Marine Division, participate in a steep slope mountain training course that includes climbing, river crossing, and rescuing during Mountain Training Exercise (MTX) 1-21 at Marine Corps Mountain Warfare Training Center, Bridgeport, California.
MTX is a service level training exercise teaching Marines to effectively work in extreme conditions such as weather and terrain. Marines learned how to build rope systems to efficient and safely ascend and descend off steep and rocky landscapes and crossing flowing water.
Image created by USA Patriotism! from U.S. Marine Corps photos by Lance Cpl. Sarah Hediger.
The U.S. Marines | Marines - The Few, The Proud | U.S. Marines Gifts | U.S. Marine Corps | U.S. Department of Defense