Freedom Soars Men's Spinning Ring
There's nothing like being an American! Our liberty and freedom are something to celebrate. Now, you can boldly show your patriotic side and celebrate your proud American heritage with the striking Freedom Soars Ring, a custom-crafted fine jewelry design. This bold expression of patriotic pride is sure to impress!
Exquisitely handcrafted in solid stainless steel, this patriotic men's ring features a center band displaying an image of the American flag that actually rotates beneath the sculpted majestic image of a soaring American eagle. The eagle on this men's ring stands out magnificently against the burnished tones of the flag and is accented by the outer bands, which are ion plated in 24K gold. For the perfect finishing touch, the words "God Bless America" are engraved on the inside of this men's ring.
America The Beautiful Women's Ring
Celebrate the spirit of our nation in fashionable style with this gorgeous America the Beautiful Ring, an exclusive fine jewelry. This unique red, white and blue jewelry adds the perfect touch of sparkle to any outfit and is an impressive way to proudly display your patriotism anywhere you go. In fact, the Diamonesk stones in this ring graduate in color from deep red to white to bright blue, giving a gorgeous range of hues that reflect the colors of our cherished American flag!
What a spectacular way to give over two centuries of freedom a touch of modern-day style! Handcrafted in sold sterling silver, this gorgeous statement ring features a contemporary dome design covered in rows of Diamonesk simulated rubies, diamonds and blue sapphires, totaling over 2.5 carats! The exclusive Diamonesk simulated gemstones possess a cut, color and clarity that rivals the finest gemstones, but at a fraction of the cost. Plus, look inside the ring band and you'll see it is engraved with "America the Beautiful," for the perfect final touch. Enjoy this fine patriotic jewelry yourself or as a spectacular gift for someone special
Untamed Freedom Ring
Driving down an open highway with the windows rolled down, the sky radiates a bright blue up above you and you feel immensely free. Now capture the riveting feeling of untamed freedom with the Untamed Freedom Ring, a fine jewelry design exclusive. This blue lapis ring unleashes the powerful untamed spirit of the majestic eagle soaring freely in the sky, showcased in this breathtaking fine jewelry.

Exquisitely handcrafted of solid sterling silver, this striking ring is enhanced with 18K gold-plated accents. Featuring an impressive blue lapis inlay centerpiece that represents the clear blue sky, both sides of this silver men's ring feature 18K-gold plated sculpted eagles for a deeply majestic look. It's the perfect addition to your wardrobe of bold jewelry or an amazing gift for someone special.
Star Spangled Sparkle 18K Gold-Plated Women's Ring
Want to celebrate the land of the free and the home of the brave with fashionable style? Slip on the stunning 18K gold-plated exclusive Star Spangled Sparkle Ring ... and everyone will see your chic American spirit! Exquisitely handcrafted from solid sterling silver, it's the perfect way to add a spectacular touch of patriotic sparkle to any outfit and a beautiful way to display your unwavering pride for the colors of our nation wherever you go!
This spectacular USA ring features twin bands, one showcasing the gleaming silver and one plated in rich 18K gold. At the center of the design, three shimmering pave ribbons set with Diamonesk simulated red rubies, simulated white diamonds, and simulated blue diamonds reflect the brilliant colors of our American flag. The exclusive Diamonesk simulated gemstones give you the flawless brilliance of the finest gemstones, but at a fraction of the cost. The inside of the band is elegantly engraved with "America the Beautiful."
Sculptural American Eagle Sterling Silver Men's Ring
A majestic American eagle soaring and our Nation's flag - these are the ultimate symbols of our most cherished American ideals of freedom, strength and dignity. Now you can wear your pride for your country every day with an exclusive sterling silver patriotic ring. Decorated with the graceful elegance of the American eagle and featuring a powerful inscription, this men's handsome fine jewelry design is a bold tribute to our storied history. As seen on Lifetime Television's "The Balancing Act".

Expertly handcrafted of gleaming solid sterling silver, this patriotic men's ring features two noble American icons - the flag and the bald eagle - standing out in raised relief against an inlay of genuine black onyx. You'll love how a second sculpted American eagle and its powerful wings frame the center stone while the symbolic Stars and Stripes decorate each side of the ring band. As a final touch, this sterling silver patriotic ring is engraved with "God Bless America."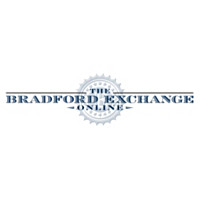 Freedom Isn't Free Ring
Your pride in the United States is deep. You love your country more and more every day and are thankful for all those who protect the land of the free. Now, show your patriotic side with the Freedom Isn't Free Ring, a fine jewelry exclusive. This stunning men's patriotic ring is perfect for those who love the U.S. and those who serve it!

This meaningful men's ring is expertly plated in solid sterling silver and features a printed image of silhouetted military men and women with the American flag behind them. A sculpted eagle appears in front of the inspiring scene, while the sides of the ring showcase a roped texture. For the perfect finishing touch, the inside of the band is etched with "Land of the Free Because of the Brave".
American Pride Ring
Celebrate your unwavering patriotism for this great nation with the American Pride Ring, a fine jewelry design exclusive. This distinctive men's ring is handcrafted in solid, tough-as-an-American stainless steel and features an intricately sculpted bald eagle with outstretched wings along with our glorious American flag against a rich field of black ion plating. Above the Stars and Stripes is a banner inscribed with "AMERICAN PRIDE".
Both sides of the ring feature raised-relief stars with chevron designs. The inside of the ring is etched with "GOD BLESS AMERICA". Any loyal American would be proud to wear this strikingly handsome ring and it also makes a wonderful patriotic jewelry gift. The American Pride Ring arrives in a custom presentation case, perfect for safekeeping and gift giving.
The Veteran's Pride and Brotherhood Men's Ring
Remember with pride the brotherhood of courage that has answered their country's call to action throughout the years, and continues to answer that same call to this very day. Presenting an exclusive veteran's ring honoring those who served and forged a never-ending bond, a striking exclusive fine jewelry design.

Expertly crafted of solid sterling silver and plated in gleaming 24K gold, this bold veteran's ring features a stirring bas relief portrait of 3 brave vets plated in 24K gold against a genuine black onyx center stone. Embraced by the protective wings of an American eagle and flanked on either side by a dramatic stars and stripes motif, this tremendous tribute ring is even engraved with the words "Pride and Brotherhood" inside the band.