The Righteous Brothers In Las Vegas
March 6, 2020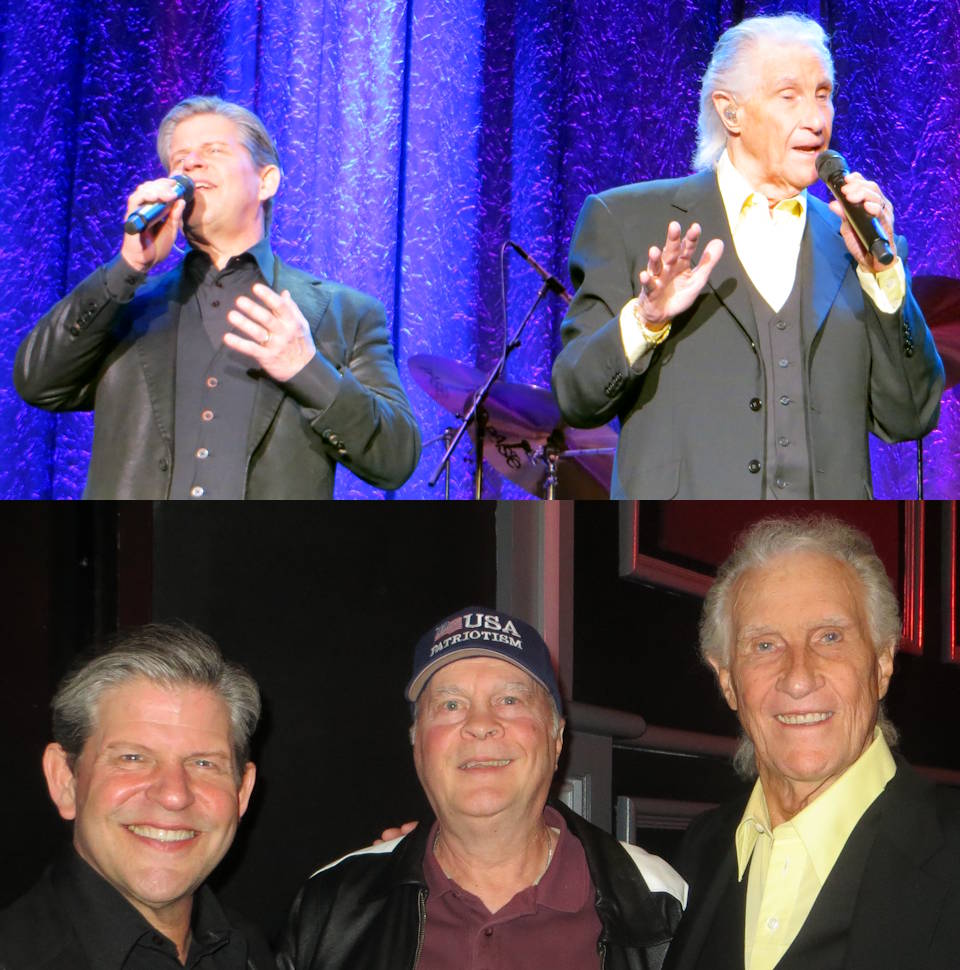 The must see very entertaining The Righteous Brothers show takes you back in time for a classic experience that remains ageless ... as was the case at the Harrah's Las Vegas Hotel and Casino on February 26, 2020 ... with top scene showing them performing "Unchained Melody" (featured in the movie "Ghost").
The Righteous Brothers also performed other musical hits including "Soul and Inspiration," "Rock and Roll Heaven," "Time of My Life" (featured in the movie "Dirty Dancing"), and the most played song in the history of American radio, "You've Lost That Lovin' Feelin'" (featured in the movie "Top Gun").
Then after the show ... legendary Rock and Roll Hall of Famer Bill Medley (right) and his new partner, Bucky Heard (left), met with USA Patriotism! founder David Bancroft and his wife (not pictured).
Image and Photos by USA Patriotism!
Our Valiant Troops | Americans | We The People | Answering The Call | Veterans | Citizens Like Us | Brave Blue | Our Heroes, America's Best
Honoring The Fallen | Don't Weep For Me | Remember The Fallen | Tears For Your Fallen | Our Wounded