Honoring Veterans
2019 Walmart Tribute and Shindigs Shows
December 2, 2019
Branson, Missouri is a very special must visit by every American for its entertaining live shows; amazing indoor and outdoor attractions; and, a variety of fun outdoor recreational and sporting activities on the ground, water, and air.
And while active troops, military veterans, and first responders are honored daily ... Branson's annual Veterans Week involves many caring, wonderful, and proud expressions of gratitude and honor for the men and women, who served (veterans) in America's military services ... Air Force, Army, Marines, Navy, and Coast Guard.
VeteransShow.com's is another veterans organization providing events honoring military veterans and active troops during the annual Branson Veterans week including its Shindigs Welcome Home and WALMART Tribute to the Veterans Shows. The two annual shows are all about honoring military veterans and active troops with tributes and performances by patriotic performers from many of the live shows in Branson.
In fact, a very special gift giving by the nonprofit organization Woofs For Vets took place this year at the WALMART Tribute Veterans Show ... when several veterans were given purebred dogs to help heal and save their lives ... as seen in one of the scenes highlighting the two shows below.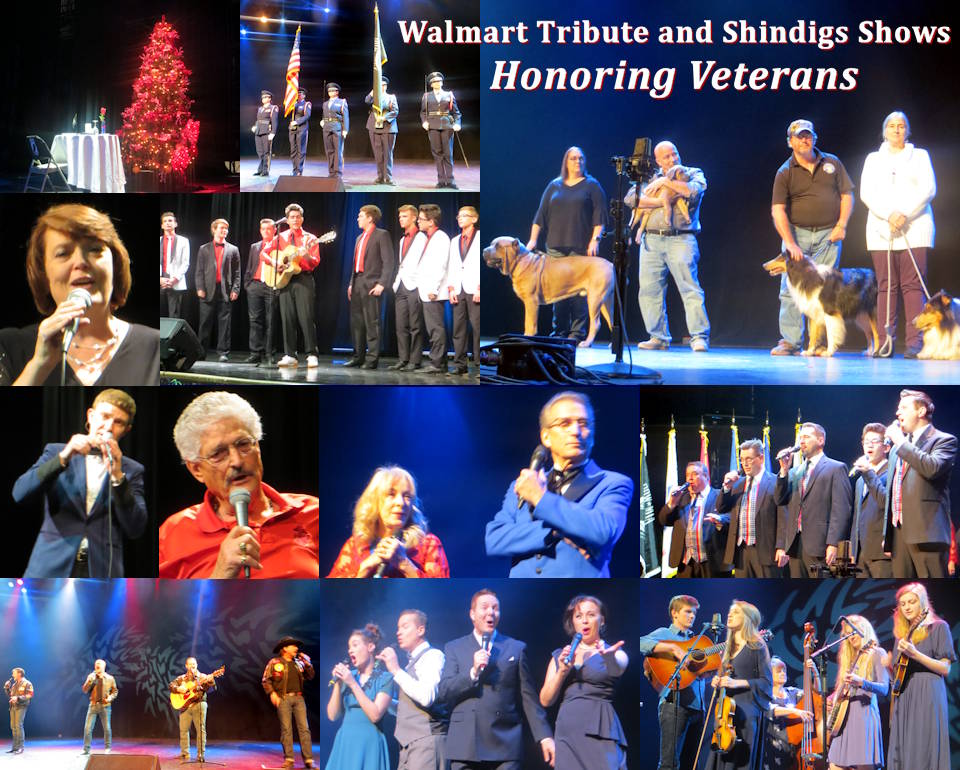 Photos and Collage Image by USA Patriotism! ... Larger Image
Branson > Photos, Videos, and Stories about Veterans Week and More at Branson, Missouri | In The Heart Of America
Our Valiant Troops | Americans | We The People | Answering The Call | Veterans | Citizens Like Us | Brave Blue | Our Heroes, America's Best
Honoring The Fallen | Don't Weep For Me | Remember The Fallen | Tears For Your Fallen | Our Wounded