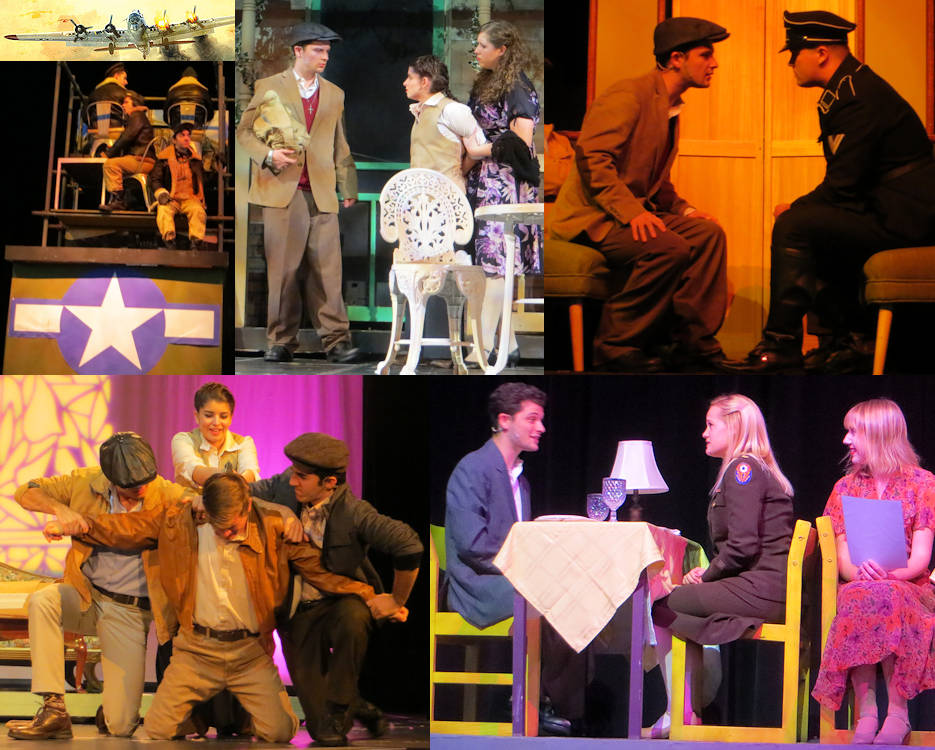 Scenes of the play, "Flames of Freedom - The Perilous Journey of an Ozarks Aviator", performed at the College of the Ozarks on November 7, 2017 ... during Veterans Week by Branson, Missouri that is a few miles north of the college. The must see play is based on the compelling experiences of The School of the Ozarks graduate, Lt. Earl Woodard, during World War II ... with heartfelt performances by students of the college. "Flames of Freedom" is an inspiring reminder of the Greatest Generation's mindset, patriotism, and answering the call for country's sake!
The College of the Ozarks provides the advantages of a Christian education for youth of both sexes, especially those found worthy, but who are without sufficient means to procure such training. Its noble vision is to develop citizens of Christ-like character who are well-educated, hard-working, and patriotic ... through Academic, Vocational, Christian, Patriotic and Cultural goals.
Image and associated photos by USA Patriotism!
Photos, Videos, and Stories about Veterans Week and More at Branson, Missouri || Our Valiant Troops | Americans | Answering The Call